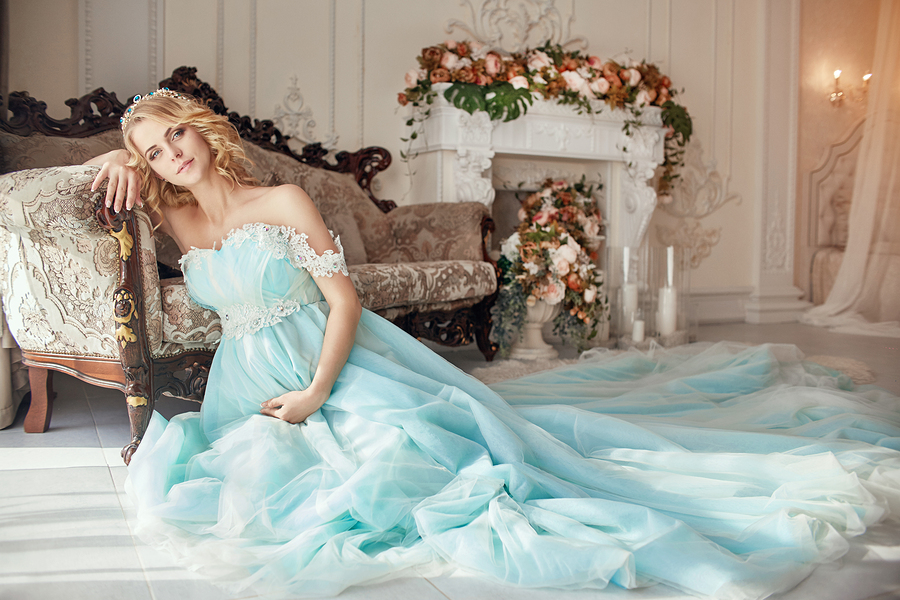 Tips on Choosing Maternity Wedding Dresses
Wedding and pregnancy are two most important events in the life of any woman. And if you celebrate both these events at the same time, you are a lucky woman, who doesn't only start a new life with her beloved person but also brings a new life to this world.
Clearly, the choice of the wedding gown is a hard task for any bride. But the situation is even more stressful if you are a pregnant bride, whose body is constantly changing. Good news: there are many variants of maternity wedding dresses. Some designers even create entire collections for future mums. So, you will definitely find the proper one for you.
Let's get started and find out how to choose the perfect dress for a pregnant bride.
What to Pay Attention to While Shopping for a Maternity Wedding Dress?
Shopping for a wedding dress is always a very serious process. However, the pregnant brides must treat it with more care than any other girl. While others just buy the gowns they like the most and which flatter their body types, the ones with babies inside need to consider a great number of things in order to feel comfortable and won't harm a baby, the same way as they do with everyday clothes.
Here are the key issues, which you need to keep in mind while choosing your wedding gown:
Comfort
Comfort is your priority while shopping for a wedding dress. No matter what style, silhouette and color you choose, the dress must make you feel comfortable, especially when you are pregnant.
When you shop, you must take into account that your bump is growing and at your wedding day, the dress mustn't be too tight. That's why, the sizing issues are very important. If you doubt, it's better to buy the dress one size bigger and make all the neccessary alterations closer to the wedding date.
Dress Silhouette
There are two types of pregnant brides: the ones who want to conceal their condition and the ones who are eager to demonstrate it. If you seek for the ways to hide your belly, opt for an empire waist or A-line gowns of a single cut. Such gowns will make an accent on the upper part of the body and will take the focus off the lower part of the body.
If you want to flaunt your bump, you are free to wear a sheath gown or even a mermaid wedding dress if your bump is small. In such a way, you will make an accent on your femininity and share your happiness. However, take care that the dress doesn't sit too tightly on you. You need, first of all, feel comfortable. That's why, it;s recommended that fitted dresses are made of stretch fabrics.
Fabrics
It's better to use the materials, which are soft as they won't make you feel uncomfortable. Chiffon or ethereal tulle are good variants as flowing details always look cute. Also, you may opt for stretch fabrics like crepe or jersey, which will stretch on the bump and will cause no pressure on it.
But, it's not recommended to use too textured fabrics as they may make you look plumper and your bump awkward. If you want some textures, opt for thin lace.
Size
Usually, the future brides start seeking for the dress several months before their wedding. And, clearly, maternity wedding dresses should also be bought beforehand. But how to do that if the body's constantly changing? That's why, you should carefully study the size charts of the dress you consider.
The general rule is to add an inch to each measurement for each remaining month of pregnancy from now to your wedding day. And after these calculations are made, check the size chart and order a dress one size larger. In such a way, you will definitely have no problems with dress size and will be able to make the necessary alterations closer to your wedding day.
However, if it happens that the dress you have bought is too tight, don't get upset. That problem can be fixed as well. A large panel, made of the same fabric with the dress, can be added in the closure of the gown in place of the zipper or the buttons and being secured with a corset.
Shoes
Wedding shoes are no less important than maternity bridal dresses. As many mums-to-be suffer from foot swelling, you need to take that into account while shopping for your shoes. Forget about high heels and give preference to minimal heel height as well as the shoes with a lot of support. Comfort is the most important.
A good idea is to have two pairs of shoes. For instance, it's pretty popular to have one pair of shoes with heels and one without them. This hack is used even by the girls, who aren't pregnant as it may be hard to walk all the day in the same shoes if they have heels.
Accessories
Of course, you are free to accessorize the gown with belts and jewelry, but don't overdo with that. Avoid wearing chunky jewelry as it may make you look bulkier than you are. Opt for more delicate and thin accessories. One more not recommendable thing for a pregnant bride is a large bow. It will also add some volume to you.
Also, it's important to choose the proper undergarments. The bra must provide good support for the upper part of the dress. Strapless bras aren't suitable as they won't cope with this function. That's why take care that the bra straps aren't seen, hiding them under wider shoulder straps.
9 Astonishing Ideas of Maternity Bridal Gowns
So, let us show you what dresses will be suitable for pregnant brides and provide you with some inspiration. Here are 9 cool ideas of maternity dresses for wedding.
Maternity Beach Wedding Dresses
Basically, a beach wedding dress is a very good idea for a pregnant bride, even if she isn't going to get married by the sea or ocean. As a rule, such gowns are made of light materials, which a pregnant woman will feel comfortable in.
Moreover, the silhouettes of beach wedding dresses are usually very comfortable as sheath, empire waist and Greek-styled gowns are often preferred by brides. Such styles don't limit movements and won't be tight on the belly.
Boho Wedding Dresses
A bohemian maternity dress may also be a cute solution. Such gowns aren't very tight and can go in different silhouettes, though the empire waist is the most widespread one. Also, the fabrics are also rather light.
The boho dresses are loved by many girls because of the brilliant mix of simplicity and chic. The chic details like lace or beading are added to the gowns of simple silhouettes, creating unforgettable masterpieces.
Greek-Style Wedding Dresses
Basically, the majority of pregnant brides think about wearing Greek-style wedding gowns, considering them to be the best way to hide the bump. And, it's actually true as the gowns feature a high waist and sheer skirt, which hides the bump perfectly.
One more plus of a Greek-styled wedding dress for a pregnant bride is that it's made of light fabrics and usually doesn't feature too much embellishment. Also, the dresses of this style highlight the femininity and look romantic.
A-Line Wedding Dresses
Obviously, A-line dresses are universal for many occasions. They don't have too much volume like ball gowns, but are more traditional than sheath or mermaid dresses. And, so, they are also used as maternity wedding gowns.
The best choice for a mum-to-be is a single-cut A-line wedding dress. It can help to hide a small bump thanks to the gradual extension from narrower top to fuller bottom. However, other types of A-line gowns are also suitable.
Lace Wedding Dresses for Pregnant Brides
Very often, lace bridal gowns are of sheath or mermaid silhouettes, which are usually considered inappropriate for pregnant brides. However, there are also some empire waist gowns, which are covered with thin lace and they are absolutely suitable for such a case.
In addition, if you still don't have a large bump, you are free to get married in the dress of sheath silhouette. The one covered with lace will camouflage your pregnancy more than the one, made of smooth fabric with no pattern and texture.
Simple Wedding Dresses
If you don't plan a luxurious wedding ceremony, you may wear rather a simple wedding dress, which will be, first of all, comfortable for you. It can be a white maternity wedding dress or the one of other color. The pastel colors are a great idea, but you can create an unforgettable look by wearing the gown of a bright color.
It's good if the gown is made of natural materials. If you want a bit of décor, it can be adorned with lace. Or, you are free to choose a simple gown, but which is made of interesting fabric, which is absolutely self-sufficient.
Illusion Wedding Dresses for Pregnant Brides
Surprisingly enough, illusion wedding dresses can be worn by brides in early pregnancy. The illusion bodices may feature no corset and be based on tulle or thin fabrics. That's why, there will be no much pressure on the belly. However, the bodices with the bones can be also used.
The illusion bodices may be of a wide range of necklines. Moreover, you may opt for spaghetti straps, high neck, bateau, short or long sleeve maternity wedding dresses and many more.
Ball Gown Maternity Bridal Dress
Seriously, the ball gowns for pregnant brides exist. If you have dreamt about a luxurious princess gown, pregnancy isn't a reason to refuse wearing it. There are the gowns of the princess silhouette, which have a high waist, which will allow your belly to feel comfortable.
But, high-waist ball gowns have one major demerit. They don't suit everyone. If you are a plus size girl, this dress will add volume to your body. At the same time, if you are petite, you may look awkward in such a big gown.
Short Maternity Wedding Dresses
And, of course, mums-to-be can wear short wedding dresses at their special day. Besides being a variety of cheap maternity wedding dresses, such gowns are also comfortable and are available in various designs.
You can opt for a traditional "pregnant wedding dress" with empire waist. Or, if your bump isn't big, you are free to wear more fitted gowns like sheath ones, which for instance, can be covered with lace.
So, you see that choosing maternity wedding dresses isn't such a great problem as it seems to be. If you follow the tips above, you will easily find the perfect gown, which will meet all your requirements.