1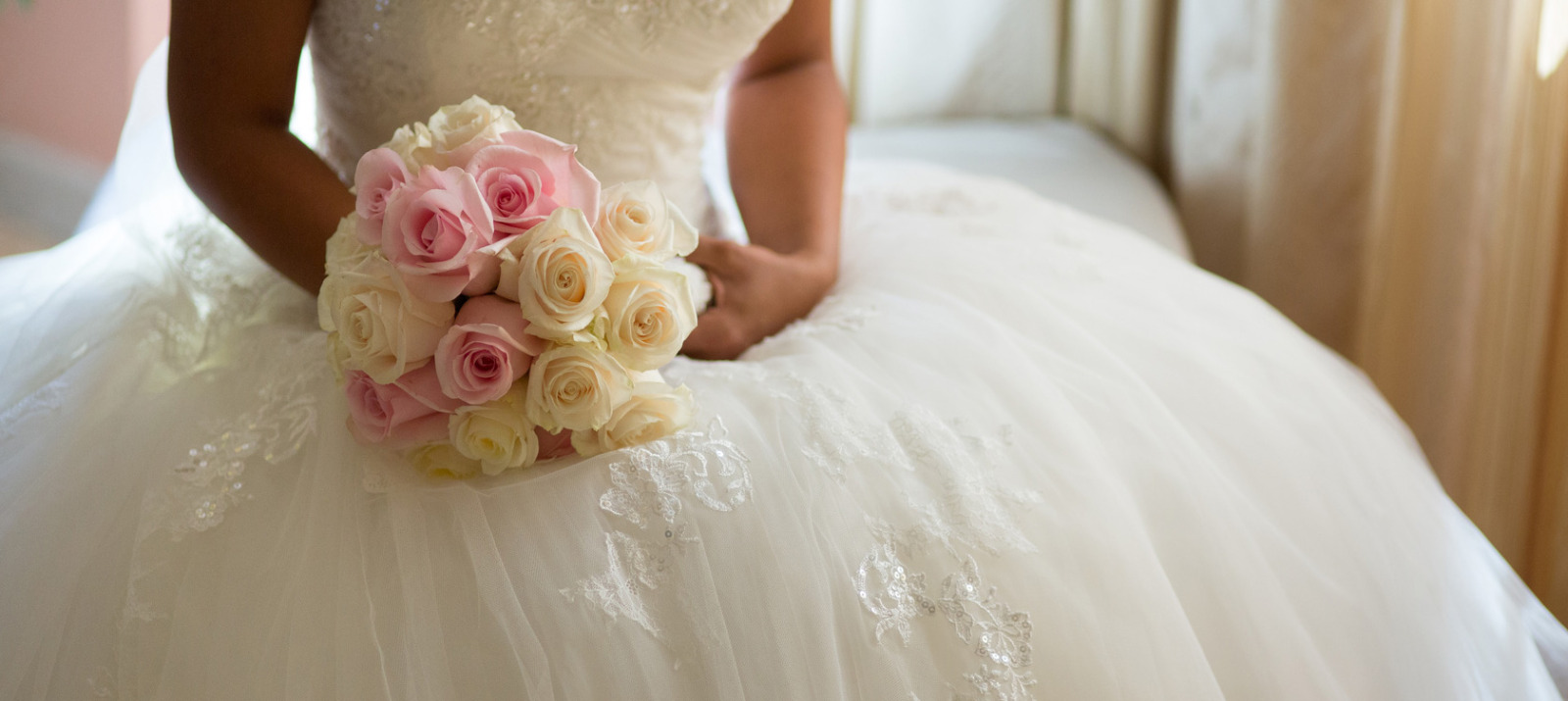 How Much Is Wedding Dress Dry Cleaning?
A wedding gown has a special significance for every girl. When the wedding day is over, you just take it off and it's most probably never wear it again. The majority of brides prefer to store their wedding dresses as a reminder about one of the most important days in their life.
The other girls prefer to sell their gowns. Selling and purchasing of pre-owned wedding dresses is rather popular nowadays as it helps to acquire a wedding dress at half-price for brides-to-be and to return some money, spent on the wedding gown, for already married women.
In both cases, you need to have the gown in good condition. That's why, it's important to dry clean it soon after the wedding. We'd like to provide you with some information on this topic, including how much wedding dress dry cleaning is, how long it takes to clean it and what to take into account while giving your wedding gown for dry clean.
What the Wedding Dress Dry Cleaning Cost Depends On?
The majority of dry cleaners say that the total price of cleaning a wedding gown depends on a range of factors. The most common ones are:
- The style of the wedding gown
- The presence of beading, crystals, lace and jewelry embellishment
- The type of fabric
- Degree of staining
- Degree of difficulty
- Whether the gown will be boxed
How Long Does It Take to Dry Clean a Wedding Dress?
The terms can be absolutely different. The wedding dress dry cleaning may take up just a few days or the whole month. It depends on many factors. First of all, the degree of work is taken into account. If you have a simple sheath gown, it will be definitely cleaned faster than a ball gown with multiple tiers and beaded elements. Also, the number and nature of stains matters.
Moreover, the dress can be cleaned for a longer period because the dry cleaner is too busy. Or, it also takes rather long if the gown is cleaned not exactly at your local dry cleaner, but is transported by it to another place. Some dry cleaners have several offices in the city, but the clothes are cleaned at a single place.
How Much to Dry Clean a Wedding Dress
Clearly, wedding dress dry cleaning prices aren't very cheap. Different dry cleaning companies have different prices. In general, the prices start at $100. It's taken for the basic cleaning of a simple wedding dress. The more intricate your dress and the dirtier it is, the higher the price. But, in general, the basic cleaning doesn't cost more than $200.
The lace dresses usually cost more as well as the ones with numerous embellishments like crystals or beads. The dry cleaning companies may ask up to $500 for cleaning such a gown. There are many other ways of making you pay more. For instance, some companies include some types of stains to the price of basic cleaning, but complicated stains (for example, the oily ones) are usually paid additionally. It's about $15-50 extra.
The additional costs may also include the service of getting your gown boxed instead of bagged. It's a fact that the dress is preserved better in the box. However, be ready to pay from $50 to $125 for that. If you don't want t pay for a box, you can do that yourself.
Tips on Wedding Gown Dry Cleaning
In you want to have your wedding gown dry-cleaned, pay attention to the following tips:
- Though there are many ways of how to dry clean a wedding dress at home, we don't recommend you to do that. Let the professionals do their work as home cleaning will never be so efficient. At best, you won't remove the stains and won't clean the dress pretty well. And, at worst, you will completely spoil your wedding gown.
- It's better to find a dry cleaning company, which cleans dresses at its own shop. First of all, it's most probably that it will be cheaper than to pay to a mediator. Secondly, you won't be afraid that your gown will be lost somewhere during transportation. And finally, in such a way, you will get warranties that your dress won't be sent to a wholesale dry-cleaner. The thing is that such cleaning companies usually do cleaning in large machines with several gowns at once. In such a way, there is a risk that the dirt from other gowns will contaminate yours.
- The earlier you dry clean wedding dress, the better. The older the stains, the harder to get rid of them. Moreover, the overall look of the dress can change if you keep the dress dirty for too long.
- If you have no opportunity to dry clean the gown immediately after wedding, don't store it in a plastic container or a vacuum sealed bag. They emit fumes that may make your wedding gown look yellowish. Also, don't store the dress in the rooms with high humidity and temperature.
- Take into account that not all cleaning companies deal with dry cleaning wedding dress. Some companies don't work with such delicate materials and you need to find out about that beforehand.
- Before giving your wedding dress for dry cleaning, make sure that it doesn't have any embellishments, which aren't suitable for dry cleaning. For instance, the colored beads, sequin and paillette can be discolored by dry cleaning.
- In some cases, wedding dresses may be objected to ordinary wet cleaning. However, the majority of wedding dresses are made of delicate materials, which demand the dry clean only.
- If your wedding gown features beads and sequins, make sure that the dry cleaner won't use such a solvent as perc (perchloroethylene) as it can melt them. The other solvents are safer.
So, now you know not only how much wedding dress dry cleaning is, but are also aware of how to do dry cleaning properly. Whether you want to preserve the wedding dress for yourself or prepare it for reselling, it must be in good condition anyway.