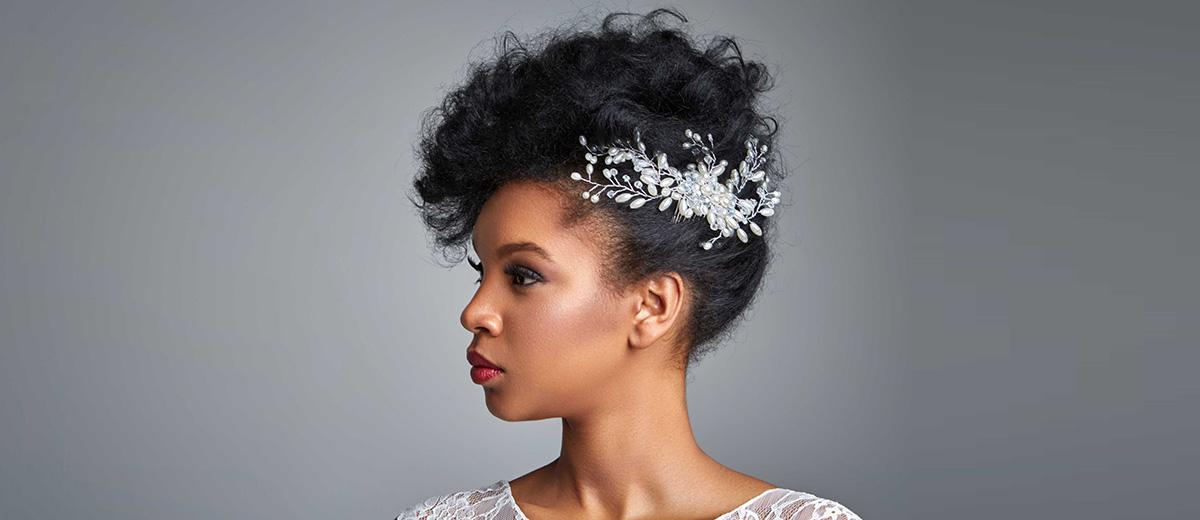 21 Amazing Ideas of Bridal Hairstyles for Black Women
While choosing a hairstyle for a wedding, black women have more restricted options than white ones because of the thicker hair structure and curls that don't go well with all hairstyles. At the same time, it's important to highlight the beauty of your hair and arrange it in a nice manner.
So, we offer you 21 amazing ideas of bridal hairstyles for black women from pretty simple to the most intricate and sophisticated ones.
Updos
Of course, wedding hairstyles for black women will include many types of updos. Would you like to have a ballerina bun, elegant chignon or something more creative? You can make wedding updos for black women from your natural hair as well as straightened one. Moreover, there are some cool ideas of updos with dreadlocks and braids.
Loose Hair
Though bridal hairstyles for black ladies with loose hair aren't the most popular ones, there are girls who prefer to have their locks loose and look astonishing. Some girls straighten their hair to make beautiful Hollywood locks while the others prefer dreadlocks or natural curls. If you want to have a loose hair bridal hairstyle for black women, we recommend using a statement headpiece to highlight your beauty and add some chic to the hair.
Braided Hairstyles
Actually, braided wedding hairstyles for black women are among the most popular ones. They make an accent on the hair structure and look really unique. A wedding hairstyle for black brides includes loose braids, braided chignon hairstyles, ponytails with braided hair and many other creative designs.