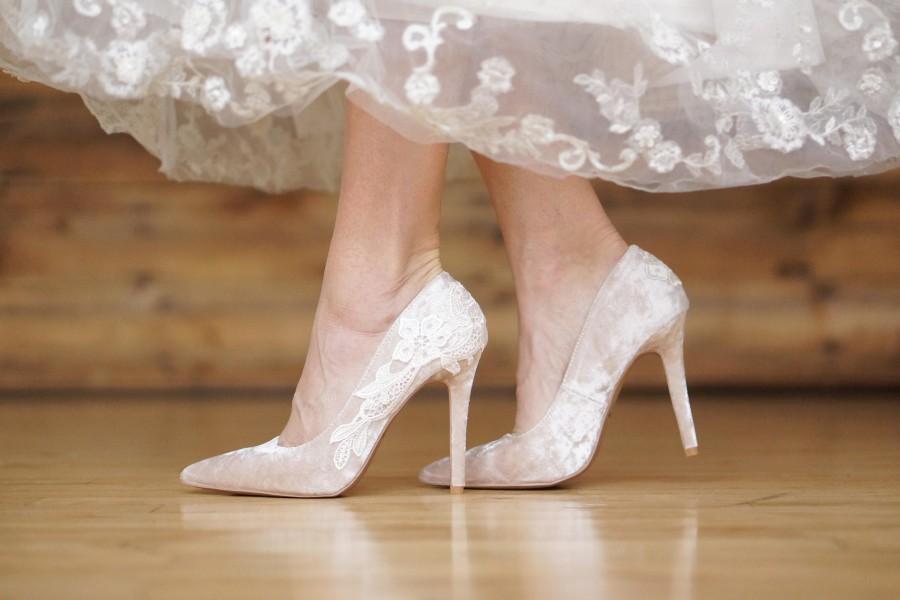 How to Pick Up Comfortable Bridal Shoes?
Many of us know that it can be a real challenge to find comfortable bridal shoes, which look beautiful and really fit your dress. However, it's possible if you do a really good job. Don't expect that you will find the perfect pair within 24 hours as this task demands much preparation and wise choices.
So, let's see how to find the perfect comfortable shoes for wedding day and never regret your choice.
Shop Carefully
It's better if you go for the most comfortable bridal shoes shopping in the afternoon or evening. That will help you to understand if the chosen pair can accommodate for activity and swelling that naturally occurs.
While choosing the material, make sure that it's breathable and doesn't make your feet sweat. Also, it's important to pay attention to the innersole. Genuine leather is a perfect choice as it can stretch and breathe. Moreover, suede is suitable. While shopping, you will also see satin and lace shoes. They aren't universal for any girl, but in some cases, they can be really comfortable wedding shoes.
Take Into Account Venue and Weather
Believe it or not but it's one of the most crucial things. If you have a traditional church or courthouse wedding with restaurant celebration, you can surely opt for comfortable bridal heels. However, if you plan an outdoor ceremony in a country or on a beach, think twice before buying stilettos. If you know that you will walk on a grass, soil or sand, consider comfortable bridal shoes wedges or even flats. Thick heels are also possible.
Weather and season are the other important factors. If you plan a summer wedding, you may like light open-toe shoes either of leather or fabric. At the same time, comfortable wedding pumps of leather and suede are the best choice for fall and winter weddings. It's also appropriate to use wedding boots for colder seasons.
Comfort Is the Key
This point is rather predictable as we talk about the most comfortable bridal shoes. Firstly, you need to decide what heel height you prefer and if you need heels at all. Take into account that the higher the heel, the more pressure on the ball of your foot. Low and medium heels will allow you moving and dancing easily, especially if they are pretty thick. That's why, they are preferred by the majority of brides.
It's unsurprising that stilettos aren't for everyone. And if you don't wear heels in everyday life, don't risk at your wedding day. If you love sneakers or sandals, stick to a lower shoe height for your wedding.
Secondly, consider width. Never buy too tight shoes as they will definitely make you feel uncomfortable. If you have narrow or wide feet, try shoes with laces or buckles that offer adjustability in width.
Thirdly, try some preventative tactics for avoiding shoe pain. For instance, you may apply liquid Band-aid in sensitive areas or tape your third and fourth toes together. Also, you may try cushioned inserts or invest into a gel or full insole that supports the length of your foot.
Break in the Shoes
Regardless of comfort level, practice wearing your shoes around the house to break them in before your wedding. It's especially important for heels. In such a way, you will get accustomed to the shoes and make sure that you have really chosen comfortable wedding shoes.
Consider Buying Two Pairs of Shoes
Though it's not obligatory, it's better to have a backup plan. You can buy a pair of comfortable wedding heels for bride along with a pair of flats, which will be a wonder stick by the end of the day as it's pretty hard to wear heels all day long even if they are convenient. You can give preference to sandals as well as sneakers or loafers.
Believe that comfortable bridal shoes aren't a myth and they really exist. You just need to approach their choice wisely and you will feel great all day long. We can't name a specific most comfortable bridal shoes brand as this issue is very personal as each of us has unique feet.