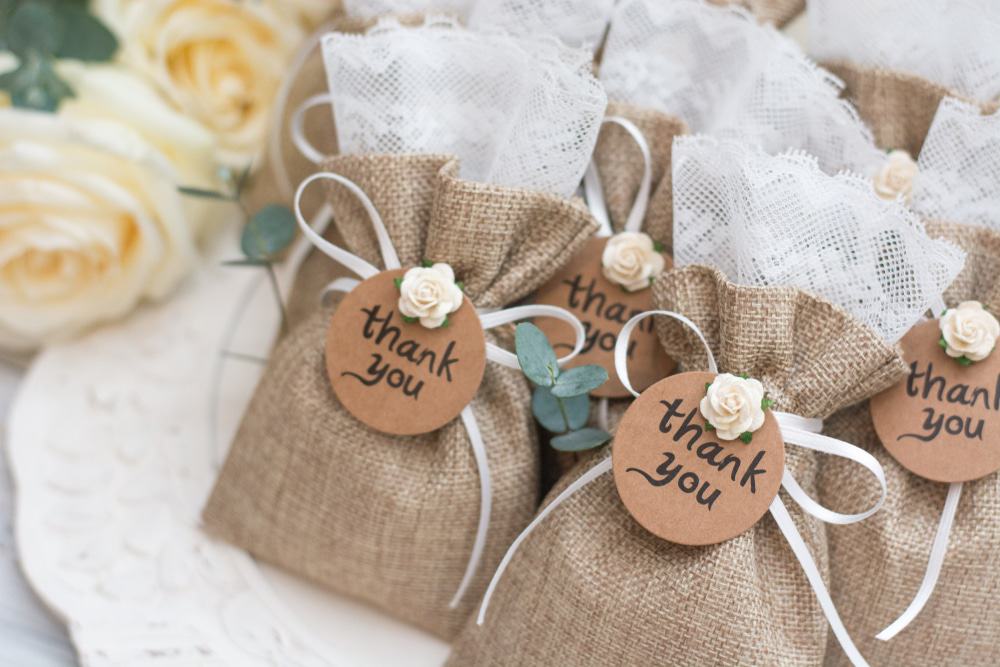 Unique Bridal Favors and Groom Gifts for Your Wedding
Everything about your wedding is special--it's the only time this will happen. It's the only moment where your friends and family will gather to celebrate you and your spouse.
For years, you'll look at pictures and be right there again. You'll dream of the best and worst parts, and like many of us, you'll want these moments to be especially unique.
There are a few ways of doing this with bridal party gifts. For example, you can personalize each gift with names, images, or even personal quotes. I suggest you start at Etsy.com for the bridal party - there are some ideas for gifts below.
You can also find gifts that are uniquely suited to the interests of your groomsmen--something that only they would fully appreciate, and that gives you a world of options! For the groomsmen, you can browse Groomsmen Gift Source for some great customizable gift options. Again, there are some specific ideas below.
The vast internet is a great place to start, but there is so much out there, it can feel a little overwhelming. Especially since we often wait until the last minute for wedding party gifts (no judgment here, there's a whole lot to do!)
Here, we can explore a few of the unique gifts that are out there. . . for the men and women who make your extra-memorable.
Portrait Wine Glasses
Personalized Hand Painted Portrait Wine Glasses
Etsy.com
$44.95
These are delightful glasses of your choice with caricatures of your best girls! This is so personalized--you can have them print a picture (you upload and choose the photo) that is the striking image of each one as you see them!
Knowing your bridesmaids' drinks of choice, you can choose the perfect glass for each one as well. Everything from stemmed wine glasses to beer steins.
Looking through the reviews this store does a wonderful job at really matching the look to your photo. It's also the kind of thing that your friends can save for years to come, as a wonderful memory of the day.
It's functional-this could quickly become her favorite wine glass to relax with after a hard day, as well as a great way to remember the big day!
2. Cufflinks and Money Clip
Personalized Set of Money Clip, Tie Clip, and Cuff Links
Groomsmengiftideas.com
$39.55
Got any ballers in the wedding? Any rat-packers for the new generation? Movers and shakers?
This gift is unique (and affordable) in that it is a classic gentleman's gift. Do you have any groomsmen who love the perfect suit and wear it well? These cufflinks will be the perfect souvenir to dress up with.
The money clip is both a way to show off whatcha got and a way to remember your relationship.
Everything is personalized--the money clip has a single initial, the cufflinks have a full classic monogram and the tie clip has their whole name--all packaged in a 5 inch wood gift box, which is perfect for a rustic wedding, as well as for future storage or display.
The cuff link size is standard, with a 2" x 1" money clip.
3. Sparkly Flasks
Set of 5 Personalized Flasks
Etsy.com
$75.00
Ok, so it may not be the most unique bridesmaid gift of all time. But these sparkly personalized flasks, which are reviewed with five stars on Etsy, are useful and fun!
Available in a variety of colors (so many I can't possibly list here), you could let your brides feature a rainbow of ideas. The flask itself holds 6 oz of pretty much anything and has high-quality construction.
These are brushed, which creates a "uniquely textured look," and the size of a gift like this makes it so easy to wrap, display, and travel (for destination weddings).
The flasks are coated with a UV Protectant and Acrylic Stain protectant. They have to be hand-washed, but I'd advise it anyway!
4. Grilling Tools
Personalized BBQ Grill Tool Set
Groomsmengiftideas.com
$58.87
Everyone loves a good grill. And it seems nothing is more commonly loved among men than a dinner made outside that they can be proud of.
This 3 piece tool set in a wood box is decorative and easy to transport. It's a great idea for the camper or outdoorsy traveler who wants to be able to easily pack a few grill tools. It's also a great starter set for the younger groomsman.
There is something really special about a truly social gift. These tools, monogrammed with his name and initial, will be a fun conversation starter, a reason to have people over, even something to chat about at the campsite!
Since they feature his initials, it'll be a nice way not to lose your tools at the church barbecue or park event. Everyone will know that he's grilling up the next meal!
5. Heart Necklace
Six Heart Puzzle Piece Necklace
Etsy.com
$63.94
I adore this very inexpensive gift for your "girls!" This is a six-piece necklace that breaks apart into six separate pieces with your initials on them!
Growing up, I had a crew of four friends. We did everything together and were part of each other's weddings. So many of us grow up like that, with a group of girls who make life bearable.
Here is a rarity--it's a single gift meant to honor everyone at once, while also nodding at your joint love for each other and participate in each other's special days.
6. Mixologist Set
Complete Bar Mixologist & Rocks Glass Groomsmen Gift Set
Groomsmengiftideas.com
$118.67
Go all out!! This complete mixologist set is a really special way of saying thank you to your groomsmen. There is so much to this set. It's basically your "head to talk" mixologist set for the aspiring home bartender!
The set includes a cocktail mixer, bar jigger measuring cup, cocktail strainer, a bar tasting straw spoon, 5 liquor pour spouts, disposable straws, 2 whiskey glasses, a 3 tiered cocktail glass rimmer, bartender notebook and a keepsake black cap top gift box!!!
Whew. I needed a breath after that. This is certainly the most expensive item on the list, but it is a beautiful and extravagant gift, perfect for a best man (or maid of honor--don't discriminate!)
There are so many cool things out there. Don't wait until the end to decide, check out these websites with so many possibilities.
​