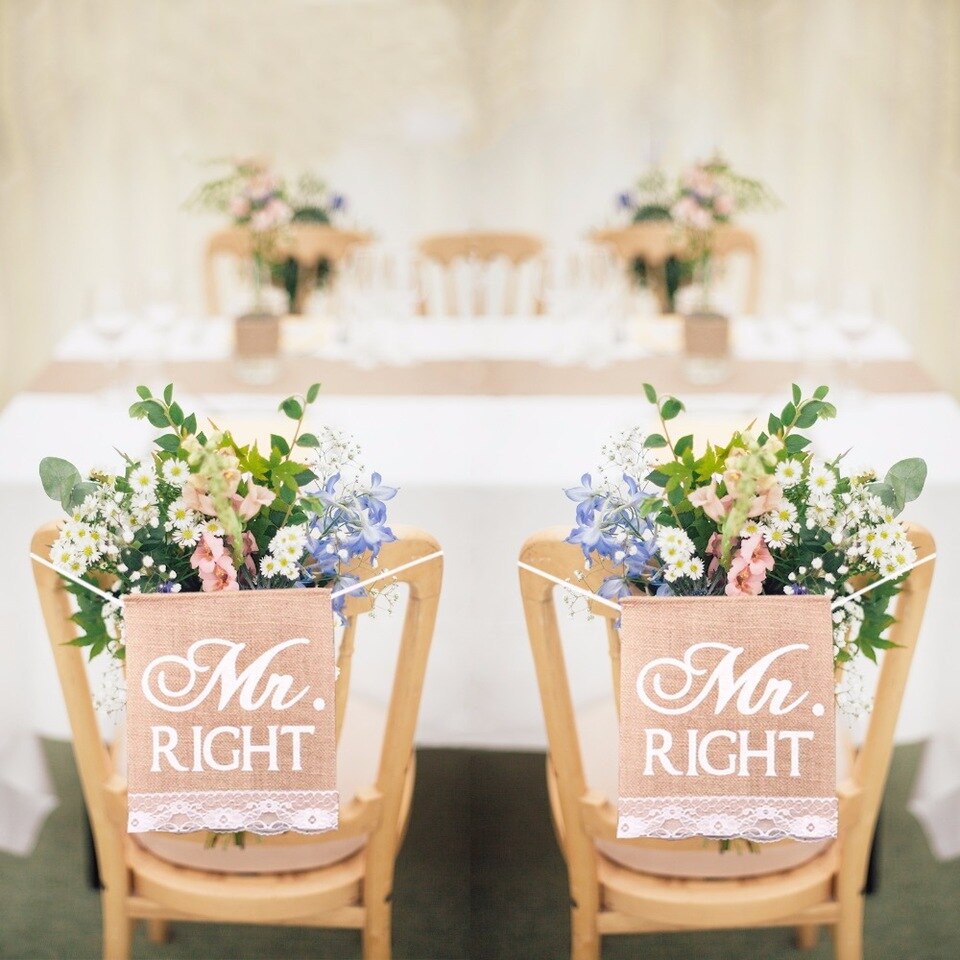 Is It Possible to Get Beautiful Wedding Décor But Avoid Spending a Fortune On It?
Can wedding décor be cheap? Many brides ask this question in hope to get a positive answer. And today, we will please you by telling that it's possible to buy adornments at affordable prices. Moreover, these pieces can be really beautiful and stylish.
So, let's discover the peculiarities of getting such adornments and have a look at some amazing wedding decoration ideas, which are rather cheap.
Where to Get Wedding Décor Cheap?
You may think that it's cheaper to buy wedding decorations online and, actually, it's true. In comparison with brick-and-mortar stores, online shops offer a greater variety of items at lower prices. Thus, you have a chance to save some money without leaving your home.
Another way to save your wedding budget is to buy used items. The decorations, which were used only once, are usually in pretty good condition but cost cheaper.
Moreover, keep in mind that cute decorations are sold at various places, not only the ones dedicated to weddings and festive events. You can find some pieces even at your local mall or a furniture shop.
Is It Good to Rent Wedding Decorations?
Wedding decor rentals are another way out if you seek for affordable adornments. As a rule, they cost less as they are actually used by many couples who are getting married. By renting some items like a wedding arch, chair covers, wedding signs and linens, you can save pretty good money.
The main minus of renting decorative pieces is that the choice is very limited. Moreover, if you live in a small town or plan a wedding in a distant place, you may fail to find local companies offering such services. There are some companies that deliver items to various locations, but, in some cases, it's cheaper to buy adornments than rent and pay for the delivery.
Besides, be ready that rented items can't be subjected to any customization. And as rental companies opt for the most popular items, you will hardly find something unique. So, if you seek for uniqueness or have a very specific wedding theme, you will need to buy everything.
15 Ideas of Budget Friendly Wedding Decorations
Now, let's have a look at 15 amazing wedding décor ideas, which everyone can afford.
If you aspire to create a very romantic atmosphere and your wedding takes place in the evening, try applying garland lights in such a creative way. The lights can be used as wedding aisle décor or as a decoration for a restaurant or tent.
Another way to add romantic lights is to use candles. You can use thick candles which stand alone or try beautiful candleholders. The latter can be adorned with crystals, ribbons or flowers.
You may know that artificial flowers are usually cheaper than fresh ones. Moreover, they can be re-used. For instance, you may create a cute centerpiece of artificial orchids. It will look bright and very stylish.
Even if you live in New York or any other big city, you may add a tropical chic to your wedding décor. Thus, some tropical greenery like palm leaves can become a cute accent of your table centerpieces.
You may have already seen that now, it's trendy to use donuts as wedding décor. Such an adornment looks very beautiful and creative while the décor itself is edible. The best way to arrange donuts is to use a special stand.
Actually, flowers are always a good idea as nothing adds an immediate charm and brightness to the space as they do. And it looks pretty cool when they are used for wall décor in combination with either wooden or metal hoops. It's a great idea of rustic wedding décor, but it can be also combined with other styles.
Balloons are one more universal decoration, which transform the space in the wink of the eye. You may opt for bright colors as well as pastel ones. Also, it's rather trendy to use balloons with glitter.
Mr. and Mrs. decorations are adored by many couples as they suit the event perfectly. Along with banners, there are also wedding balloon décor featuring Mr and Mrs symbols. And in our opinion, giant balloons are one of the most adorable options.
Burlap adornments look fantastic as a part of rustic or vintage wedding décor. They are suitable for a number of DIY projects. Or, you may acquire the ready pieces.
Photos may become amazing wedding table decorations. However, it's important to display them beautifully. For example, you can locate them on wooden stands, which resemble an easel.
If you have a wedding guestbook, you need to have a beautiful pen alongside it. A nice idea is to use a pen with a feather. It looks very romantic and cute.
Wooden Ornaments with LED Lights
Let's proceed with other romantic adornments - wooden ornaments with LED lights. They can be used as table decorations as well as stand near the guestbook. They are perfect for rustic weddings but can be used for any other wedding theme as well.
What's great about greenery is that even if it's artificial, it helps to create astonishing accents in wedding décor. Greenery garlands can be used as wall, wedding arc or ceiling adornment as well as table decorations.
Undoubtedly, popping and bright pompoms will be a bright accent in your wedding décor even if they are the only item used for that. Though they are often used for garlands, they look extremely beautiful when they are hanging down from the celing.
Table numbers can be more than just a guide to the seats for your wedding guests. If they feature a creative design, they can serve as an independent decoration. For instance, hexagon table numbers look awesome.
So, this post proves that cheap wedding decorations exist and it's pretty easy to get them. In some cases, you can buy the ready items while in the others, you need to do some additional work. However, as a result, you will have a very beautiful wedding without spending a fortune.