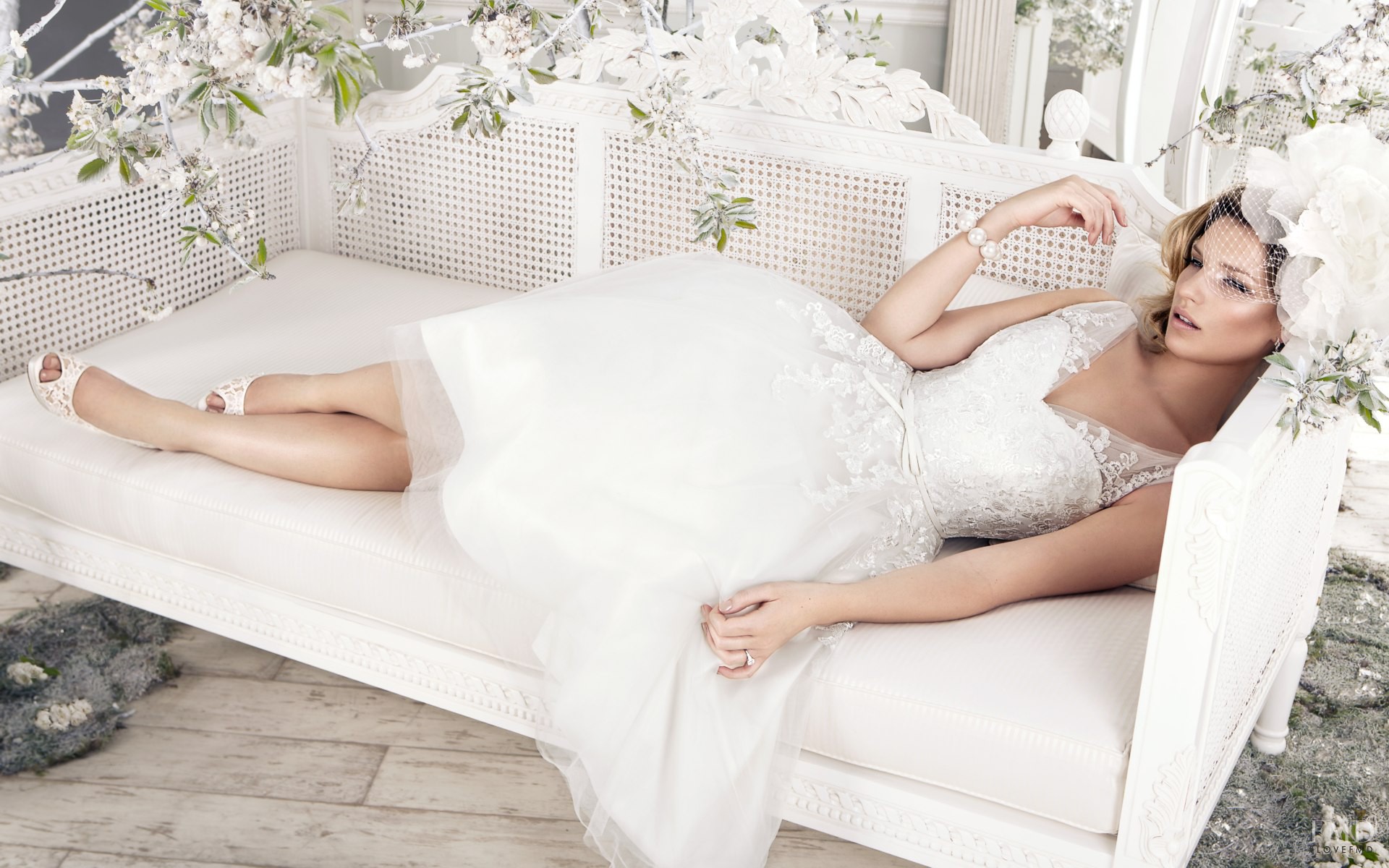 27 Inspiring Ideas of Tea Length Wedding Dresses
​
If you can't decide if to wear a traditional long wedding dress or the short one, which may look rather daring, consider buying a tea length gown. It looks rather traditional, but its length adds a zest to the bridal outfit.
Tea length wedding dresses are often associated with vintage style, but we are going to prove that such gowns may look not only modern, but also beautiful and stylish. So, let's have a look at 27 inspiring ideas of wedding dresses of tea length.
Sleeveless Tea Length Bridal Gowns
Basically, wedding tea length dresses look great with all the types of necklines. The bodices with sweetheart, high-neck, bateau and V necklines look very beautiful with the skirt of such a length. That's why, choose the type of the bodice, taking into account the peculiarities of your body.
Thus, if you have a beautiful decollete line, opt for strapless and V-neck dresses. If you want to hide too small or too big breast, give preference to the ones of bateau and halter necklines. And if you are the owner of beautiful shoulders, show that with off the shoulder neckline.
Tea Length Wedding Dresses with Sleeves
The wedding gowns with sleeves are great for fall and winter weddings. The tea length is well combined with the sleeves of all possible lengths from cap sleeves to the long ones. Moreover, sleeves are a good addition to gowns with various necklines, including bateau, off-the-shoulder and V-neck.
The lace t length wedding dress looks cute with sleeves. Also, it's very beautiful when the top and sleeves are made of lace while the skirt is of satin or tulle. But the sleeves look amazing with other fabrics as well, starting from sleek satin to intricate jacquard.
Tea Length Lace Wedding Dresses
While gowns of unusual length are considered to be alternative, a lace tea length wedding dress is a high-grade substitution to the lace gown of full length. Looking as luxurious as a traditional lace gown, the tea length is much more comfortable.
Naturally, wedding dresses tea length, which are made of lace, look gorgeous no matter if they have a sweetheart or high neck, are sleeveless or feature long sleeves. Moreover, they are not always expensive. There are also some cool variants at affordable prices.
Vintage Tea Length Wedding Dresses
It's impossible to talk about tea-length gowns and omit tea length wedding dresses vintage. When we hear the word combination "tea-length wedding dress", the majority of us imagine cute gowns, which were popular 60-90 years ago. But agree that their designs look very nice even now and that's why, many brides prefer wearing something retro for their weddings.
However, we don't talk about some old-fashioned gowns. The vintage dresses may be very stylish and can be sewn from contemporary fabrics. Moreover, you are free to combine vintage details with modern trends in order to get a really unique wedding outfit. By the way, many wedding dresses designers often draw inspiration from retro gowns while creating their products.
Plus Size Tea Length Wedding Dresses
Though many people think that plus size brides look the best in long dresses, the tea length ones are also suitable. They help to make an accent on the legs and not on the rest of the body. But, at the same time, you are free to make some other accents as well. Thus, if you have beautiful breast, choose a gown with a deep decollete, and if you have a slim waist, show that with the help of a waistband.
However, tea length bridal gown is great if you are of normal height. Such a length isn't flattering for brides of small height as the legs will look shorter than they are. While such a length can suit girls with all body types, they look the best if you have beautiful slim legs.
Simple Wedding Gowns of Tea Length
More and more brides get married in simple dresses. They are a good alternative for casual weddings, beach and rustic ceremonies. And simple gowns can be not only long but also short and, of course, tea-length. The t length is very convenient if you have a wedding outside as it won't be spoilt whatever weather will be on your wedding day.
But, it doesn't mean that the dress must be made of simple fabrics. It's better if it has some zest. Thus, a couple of lace appliques can add charm to it. Or, you may choose the fabric with texture or interesting pattern. And if you still want to have a dress of simple fabric, give preference to the gowns of unusual silhouettes.
Black and White Tea Length Wedding Dresses
While some brides are afraid of using black in their wedding outfits, the other ones experiment with it. The best option is to combine traditional white with black details. For instance, it can be a black waistband or lace. Or you may have the bodice of one color and the skirt of the other one.
A vintage tea length wedding dress may look fantastic with this combination of colors. The most important is not only to choose the proper dress, but also complement it by cute vintage accessories.
Colorful Tea Length Wedding Gowns
Wedding dresses of unusual colors are a great idea if you want to create an unforgettable bridal outfit. For instance, you may choose a gown in pastel colors like pink, mint, light blue or lilac. They will make you look romantic and tender. Or, you can wear a bright rose or red gown, which will never been forgotten.
Also, it's cool to combine a traditional white gown with colorful accents. The easiest way is to add a waistband of the color you like. But you are free to opt for more interesting variants like an underskirt of a bright color or the ombre effect.
High-Low Tea Length Dresses
In addition to that, you may wear a high low wedding dress. It is long at the back and has the tea length in the front. Besides looking creative, it also makes you closer to the traditional wedding dress length.
All the possible designs of dresses of long or tea length may look astonishing with high low design. All the fabrics from tulle and satin to lace are suitable for such a skirt design.
Are you ready for experiments with tea length wedding dresses? Then seek for the perfect dress with such a length and you will look astonishing and unique at your wedding day.