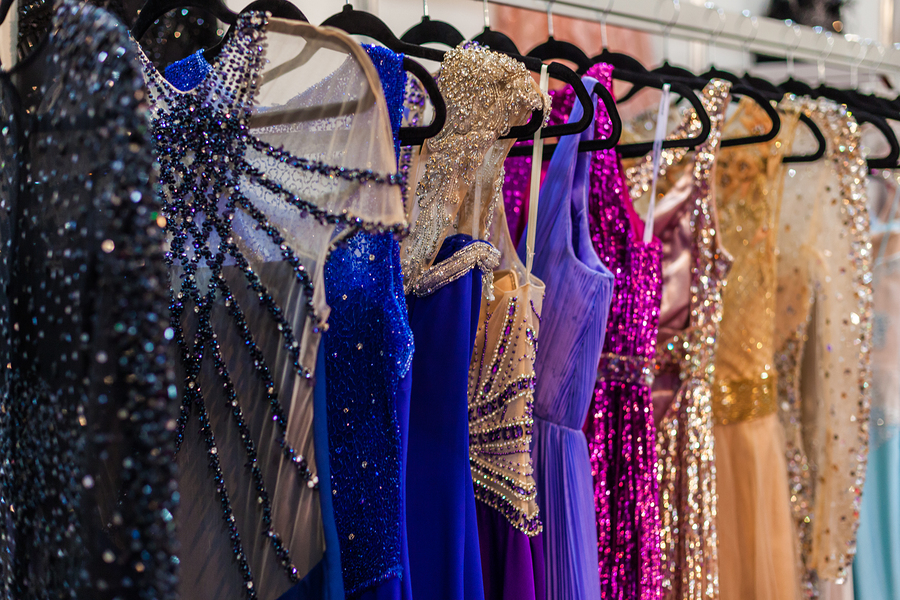 What Dresses to Wear to a Wedding: A Guide on the Wedding Guest Outfit
​
Deciding what dresses to wear to a wedding can be a really hard task for any girl and woman. It's important to choose not just a beautiful dress, which fits you perfectly, but also the one, which suits the wedding format and looks neither too dull nor too bright. But today, we are going to make your life easier and offer to discuss what dresses wedding guests should wear.
Let's dive in the theme of choosing the proper gown for a wedding guest and consider the tips on choosing the ideal dress as well as have a look at the amazing examples of dresses to wear to weddings.
Tips on Choosing the Proper Outfit for a Wedding
Clearly, while choosing what dress to wear to wedding, you need to take into account a great number of factors from the wedding format to the peculiarities of your body. That's why, let's consider some recommendations on the wedding guest outfit.
- Find out the wedding format beforehand. It's one of the most important things while shopping for dresses to wear for a wedding. Usually, the wedding format is written in invitations, but if not, ask about it. It's crucial as the outfits for white-tie and semi-formal weddings are absolutely different. Moreover, there are also thematic weddings, which have more requirements as to the guests' attire.
- Consider the place, the ceremony will be held at. More casual dresses are worn for backyard weddings while the ones in a luxurious restaurant will demand more expensive clothes. While women usually wear high heels for weddings, they will be not convenient if the wedding takes place on the beach or in the country.
- Consider the weather and season. Naturally, dresses to wear to a summer wedding may drastically differ from the ones for fall or winter wedding. The same concerns the shoes.
- Don't be too casual. Even if the dress code is casual, dresses to wear at weddings mustn't be too simple. It's unacceptable to wear denim, flop-flops, sweatpants or shorts to a wedding. You still must look more festive than in everyday life.
- It's not recommended to wear white to a wedding. The only exception is the wedding, which demands all the guests to wear white. In other cases, white is the color of the bride and groom.
- Black color is suitable for dresses to wear at a wedding, but only in the case if you don't have the head-to-toe black outfit. If you opt for a long black dress, choose some brighter accessories. For instance, it looks amazing with gold and silver accessories.
- In addition, neon colors aren't appropriate for wedding guest dresses. You shouldn't distract attention from the bride by your lime green or hot pink dress. Give preference to calmer colors.
- Don't be too sparkling. A wedding is a day, which is special for any bride and only she must be in the center of attention. That's why too sparkling gowns with a great number of sequins and crystals aren't a good idea.
- Don't wear too revealing dresses. Avoid too high splits, too deep decolletes and take care that no part of your underwear is seen. Also, transparent dresses aren't suitable.
- If you like gowns with prints, you can opt for the one. However, avoid too bright animal prints. Floral and abstract patterns are more suitable.
- Don't forget about accessories. By choosing the proper accessories, you will make even the simplest gown look more chic and exquisite.
- And, of course, the dress must fit you well and make accents on those parts of the body you can boast of and hide all the demerits. The choice of the color depends on your skin, hair and eyes colors.
Ideas of Dresses to Wear to a Wedding as a Guest
Now, let's have a closer look at the ideas of cute dresses to wear to a wedding as wedding guest.
Ball Gowns
If you are invited for a "white tie" wedding, be ready to dress as if you are going to visit the Oscar or any other luxurious event. The dress must be floor length and look really luxurious. It may be embellished or feature lace. As a rule, the gowns are complemented by jewelry.
Clearly, ball gowns are used very rarely in our life and so, you will hardly wear such a dress for more than one or two times. However, the simpler variants of gowns may look too dull at luxurious wedding ceremonies and so, you will definitely need such a dress for a "white tie" wedding.
A ball gown may be rather expensive. And if you are tight on a budget, you have some ways out. You can save money by renting a dress or buying a pre-owned one. Also, if you are lucky, you may get a cute dress at the sales.
Ball gowns can be of various silhouettes from mermaid to a-line ones. They can be made of taffeta, silk, satin, tulle and many other fabrics. Also, the gown can be fully covered with lace or feature some lace elements. Crystals, sequins and beads can be used for the dress adornment, but don't overdo with that.
Long Evening Dresses
When we think about what dresses to wear to wedding, the majority of us start to think about long evening dresses. They are suitable for all types of formal weddings. Their main difference from the ball gowns is that the choice is bigger as well as the price range. You can get a nice dress even for $100.
The evening dresses can be made of many materials from jersey to silk. They may feature some embellishment or lace details as well as be rather simple. Thus, you can buy a simple long jersey or chiffon gown and complement it with accessories. Such an outfit will cost you less than buying a luxurious embellished evening gown.
While ball gowns are usually rather light, you may find some warmer variants among simpler variants of evening dresses. And so, the problem of choosing dresses to wear to a fall wedding can be easily solved by buying the one with sleeves and of warmer fabrics.
Tea-Length Frocks
What we like tea-length dresses for is that they are suitable for both formal and casual occasions. They may come with expensive fabrics and rich embellishment as well as be made of simple materials. Their silhouettes are also different, from ball gowns with tulle skirts to casual sheath dresses.
Basically, tea-length dresses look very stylish and a really great variant of a dress to wear to a wedding. Their multi-functionality allows wearing them for some other occasions and in such a way, you will have a dress, which will do a great job for you not only at the wedding, but also at a restaurant or your friend's birthday party.
However, tea-length dresses may be not suitable for girls with too small or too tall height. Also, if your legs aren't slim enough, you shouldn't make an accent on that part of your body.
Short Cocktail Dresses
Short cocktail dresses are suitable for semi-formal and casual weddings. Their main plus is that they are rather universal and can be used for many other events from a prom to someone's party. They go in a wide range of designs both simple and luxurious. A person with any income may allow buying a beautiful cocktail dress.
Just like in the case with long dresses, the short ones can be made from various materials and be of various silhouettes. Also, the length can range from mini to knee length. However, mini dresses aren't the best option for a wedding guests as such an outfit can be considered to be too provocative.
In addition, cocktail dresses are also used as festive attires. The party-styled weddings and hen parties as well as any other type of semi-formal event are the occasions for wearing a short cocktail dress.
Casual Dresses
When you choose a casual dress to wear to a wedding, you must be very careful with it. Of course, the garden wedding dress code allows wearing simple dresses, but don't overdo with simplicity. The dress you choose still must be beautiful and be different from the clothes you wear to work or studies.
As a rule, casual dresses are rather simple in their form. The sheath, fit-and-flare and empire waist silhouettes are the most widespread. The materials are usually rather simple, however some decor is possible. Thus, lace and beading can make even the simplest dress look more interesting.
If you have chosen a gown, which seems to be too simple for you, you are free to add some accessories to it. Thus, a beautiful waistband or jewelry will make every dress look more chic and interesting.
Two-Piece Dresses
Today, two piece dresses have made a fashion comeback. They are in trend now and even brides often opt for such alternative outfits instead of a traditional gown. The two-piece dresses may be made in both luxurious and casual variations. Even a ball gown may consist of two parts.
As a rule, such a dress consists of a top and a skirt. The top may cover the skirt or be shorter, leaving an inch or two uncovered. The colors of the top and skirt can be the same or absolutely different. A rather widespread option is when the skirt is plain and the top is made of lace or features some embellishments.
In addition, two-piece gowns may consist of a dress and a jacket. Or, you may opt for a transformer dress, which can contain two types of skirts. Some other variations are also possible.
Dressy Suits and Jumpsuits
Some people may say that pants aren't suitable for weddings. However, we can state that they may look astonishing if to choose the proper outfit. Thus, dressy suits and jumpsuits are amazing alternative to dresses to wear to a wedding. Today, many designers have such items in their collections and they look no worse than traditional evening or cocktail dresses.
The jumpsuits can be very luxurious and feature the embellished parts. Such items are a nice substitution to evening dresses. Or, there are more casual variants, which will be suitable for the backyard or any other type of semi-formal wedding. Similarly to casual dresses, too simple jumpsuits will need some additional accessorizing.
We often think that dressy suits are great for women over 40. But, today, there are so many cool variants of them that even 20 year old girls will like them. Moreover, they can be made of various materials and feature some lace and embellishment.
Festive Attires
If you have creative relatives or friends, it's possible that you will be invited to a wedding party, which doesn't have any strict dress code. As a rule, festive attires are worn for casual weddings as well as the ones, which mean much dancing and having fun.
By festive attire we mean clothes, which don't fit any type of the well-known dress codes. Thus, you are free to wear a short neon dress as well as the one, covered with sequins. The most important is that you feel comfortable in such an outfit and can dance in it for all night long.
In a nutshell, you see that the most important in choosing dresses to wear to a wedding is to get enough information on the format of the wedding as well as the place it will be held at. However, don't forget that besides suiting the wedding format, your gown must also look good at you and be suitable for your age and complexion.